What Our Clients Are Saying
"Blake and his team have helped us to focus on our brand and growing our business by taking over the management and day to day challenges related to our Amazon account. They are truly experts! Blake is both relational and results driven and always a problem solver. Being an Amazon seller can feel like a full time job for small business owners and Blake and his team deliver results. I really enjoy working with individuals and not an "agency". It truly feels like a team effort."
—Emily Saunders
"What I like most about working with the Blazon team is their excellent communication and attention to detail. They have a deep understanding of the Amazon marketplace and are always quick to respond to any questions or concerns I have. Their customer-focused approach is truly refreshing, and it's clear that they genuinely care about the success of their clients. Overall, I highly recommend Blazon to any company looking to expand their sales on Amazon. Their expertise, professionalism, and commitment to their clients make them a valuable asset to any business. In just our second month of working with them, we saw a significant boost in our sales. The Blazon team's expertise in Amazon sales is impressive. They were able to identify areas where we could improve our listings and optimize our product pages to increase visibility and drive more sales. They didn't just stop at the initial boost in sales. They continued to monitor our listings and make adjustments as needed to ensure that we were seeing consistent growth."
—Rod Stuart
Q: Describe the biggest change in your Amazon account since working with BLAZON A: "Sales starting coming in" Q: What have you liked most about working with the BLAZON team? A: "Very responsive"
—Adam Licht
Q: What is the biggest pain point that BLAZON helped you overcome? A: "Dealing with things I don't understand on Amazon that would have taken me hours to track down and figure out!" Q: What have you liked most about working with the BLAZON team? A: "Blake always knows what to do! Amazon is such a mystery and is always changing but all I have to do is let Blake know something is going on and then it gets fixed. Blake also stays on top of issues that take longer to fix."
—Lori Hayes
"BLAZON was incredible in taking over the day to day obstacles that often come up on Amazon which can be a real distraction pulling away resources and attention from our core competencies. Simply put if you plan on being on Amazon, especially if you're selling dangerous goods like batteries or hand sanitizers, then you need an Amazon specialist like BLAZON to look after your account because issues unexpectedly come up and having the ability to navigate and correct course can take a really long time. It's a much bigger drain on time, energy, and resources by not having expert help."
—Amin Shahbaz
"We started sales on Amazon 8 years ago. We were never very successful and used several different marketing teams. Blazon has been amazing. We immediately saw new sales and they are growing by the week! What we have loved the most is great communication. Not only the fast response time to our questions, but the willingness to teach us in every area."
—Dena Kinghorn
"Blake and team are able to offer quick problem solving when things go south on listings with their direct access to Amazon support individuals. This single handedly is a game changer. From building listings, to providing insight on new markets, and helping increase revenue by utilizing Amazons hidden sales promos. Blake and team continue to keep us in-front of the correct audiences. Highly Recommended."
—Cheston Davis
"Amazon had taken me off of there site because of the name had the word bug in it and they assumed my product was a pesticide which takes a special license to sale on Amazon, but my product is not a pesticide and I tried to get back on there site but had no luck. That's when I contacted BLAZON and they were able to get me back on very Quickly. After setting me up with Prime my sales jumped very soon after."
—Duran Anderson
"Blake and his team was able to bring my marketing spend way down an still generate substantial orders. I stopped wasting 10's of thousands of dollars a month in ineffective ad spend. The team is always willing to spend time working with you discussing strategy. You are not a number to them but rather a partner in success."
—Robert Ferreira
Q: What is the biggest pain point that BLAZON helped you overcome?
A: The constant changes and updates to the ever fluid Amazon worldQ: What opportunities has working with BLAZON opened up for your company?
A: Just the ever growing knowledge about what is new and upcoming and first choice in new opportunities.
—Tami
"Managing Amazon needs has been a big challenge and Blazon been proactive in resolving the issues as they arise. We have consistently grown our sales year over year and Blazon has been at the foundation of our business."
— Darren Jones
Q: Describe the biggest change in your Amazon account since working with BLAZON
A: Amazon FBA Gross Revenue has increased 40%+.
Q: What is the biggest pain point that BLAZON helped you overcome?
A: Successful Brand Registry.
— Bob Lifsey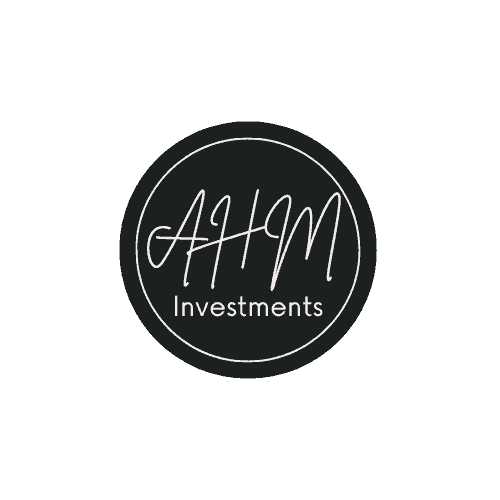 The Team at Blazon is professional and friendly. Even with all the troubles and loops that amazon has put us through we have been able to keep a great relationship and work towards our end goal. Great company to work with and very responsive. Highly recommended.